Hostetter Summer 2022 Update
Note: Most of the pictures have been removed because they included refugees and children in France.

CEM Summer, Youth Camp and More! Greetings from the state of misery… er… Missouri! We are far from miserable but rather very blessed to be here as a family in the US of A for the first time in 3 years! Today we set out on our big road trip, so I wanted to grab a second and update you all about the last 2 months in France.
School Ends with a Bang!June saw school ending with a bang! We had our last 10-12 year old's class and invited Romain who leads the Teen group so that they could get to know him and hopefully continue next year with the teens. The kids also finished school well… Carys gave a presentation in her class about the Bible. She and her partner were the only group to receive a standing ovation! What a great witness to her class. Brittney and I continue to build relationships with the school and other parents. I volunteered for the fair for the end of school, while Brittney was able to accompany Carys' class. Hannah also finished a major exam for the end of 9th grade known as the Brevet and passed it with in the highest grade bracket! We are proud of Jonathan who persevered in Judo and got his yellow belt!Welcoming visitors!The end of June, we had the Christians on Missions Summer Session. We were blessed to be able to host friends that Brittney and Hannah had met on mission trips, including friends from RomaniaAs well as a missionary family from Greece. Our home is our mission base and we are so grateful to be able to host people. We were encouraged and strive to make our home a respite of joy and welcome. CEM Summer is a great time to visit as it is a flurry of activity… hint hint.During CEM été there are devotions and Bible classes in the morning, then various ministries and outreaches in the afternoons, then choir rehearsal in the evening and finally welcoming various participants to the house for dinner. One of the afternoon ministries is serving food to homeless. Brittney got to meet some Ghanaians and Nigerians!We ended up CEM été by inviting all those who wanted to come over for burgers and fries and share together and fellowship at our house. Things were kind of crowded, as we had around 60 people in our little back yard and living room, but it was a great finish to a fantastic CEM été!YOUTH CAMP 2022 PHOTO GALLERY!!!Youth Camp was a tremendous, encouraging, transformational, exhausting and beautiful 2 weeks! We had 89 kids this year from 7-17, from Marseille, Lille, Paris, Lyon, Switzerland, Mauritius, England, and Ukraine. Brittney was called on at the last minute to transfer from the cleaning crew to be a counselor for a room of 7-9 year old girls as we faced multiple staff getting COVID. She did a tremendous job and really showed the love of Christ.
The kids were taught so much Bible, did a musical play based on the Chronicles of Narnia which was our theme this year. We had 5 kids from Ukraine, one of which was in my room. I also had a young man in my room who had never prayed before, as well as a young man from a very bad neighborhood in Marseille who is from a Muslim family. There were 3 of the French high schoolers who had been coming to camp for years and had been praying and preparing who decided to be immersed at camp. Another young woman, one of the Ukrainians who has been in the church in Geneva since the fled Ukraine also decided to give her life to Christ in baptism. It was truly a great camp where lives were changed!Please continue to keep these kids in your prayers that God will continue to work in their lives, that they will be faithful with what they learned and will continue to grow in their faith. Though we were utterly exhausted by the end of "Colonie", we already look forward to next year continuing to pour into these young lives the love and faith we have from Christ.
Back in the USA!For the first time in 3 years, our entire family is back in the USA. We are grateful to already have had the chance to meet with some of you all and look forward to seeing some of you soon! We appreciate your prayers and your support as we travel around, for safety on the roads, for the finances to pay for costly gas, and especially that we can be mutually encouraged by what God is working in each others' lives.The ministry that we do is made possible by the generosity of those who give. Thank you for your part in this. If you would like to know how you can be involved or what some needs may be at the moment, please reach out to us! God bless!!!
Hostetter Winter 2022 Update
La Famille Hostetter, Winter 2022 Update! Winter is drawing to a close here, as daily temperatures hit the high 50s most days. It is always beautiful to see the new life springing forth in the gardens, but so much more joyful to see new life spring up spiritually. This winter was filled with so many blessings!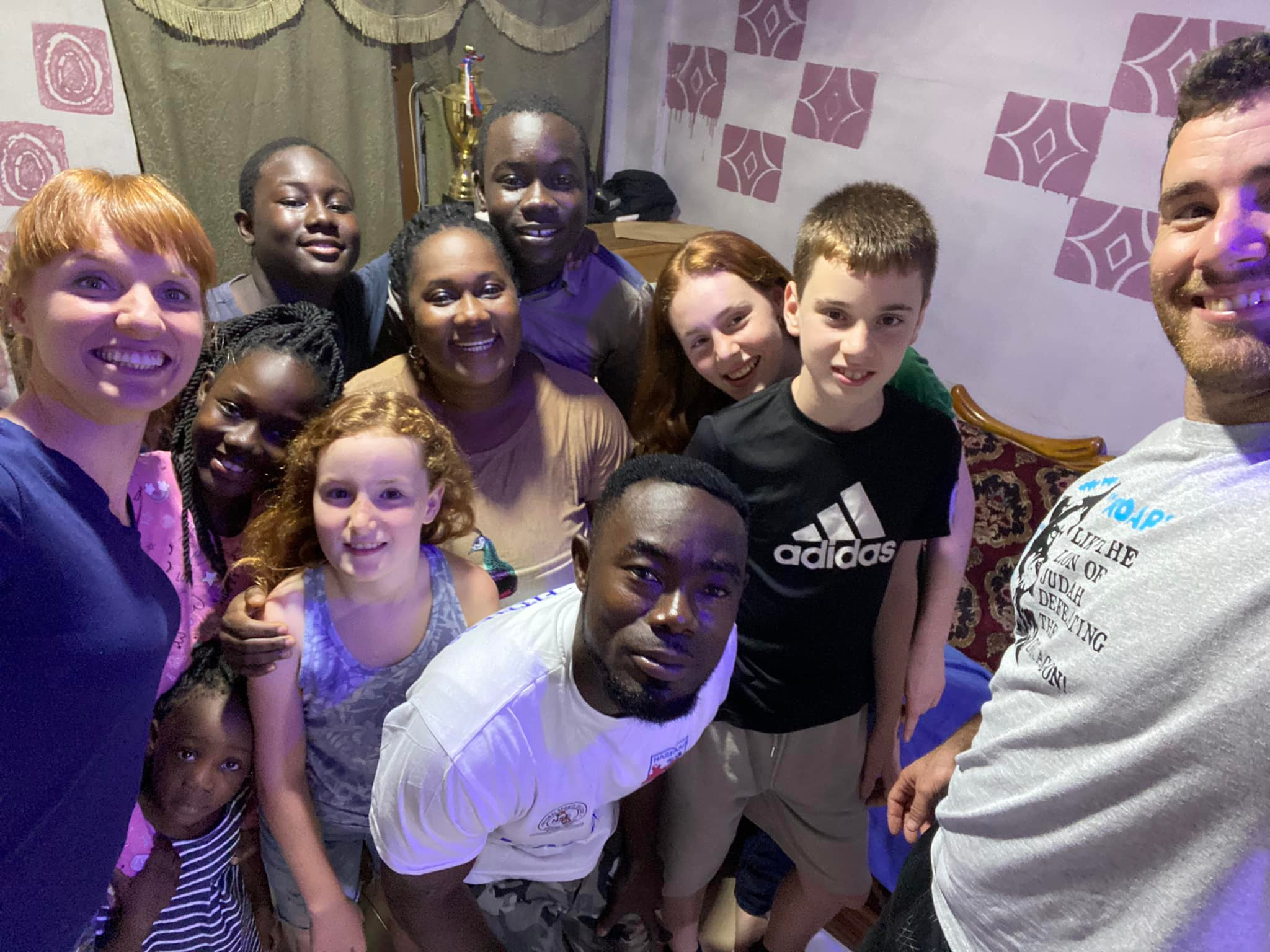 We were extremely blessed to be offered tickets to Ghana to celebrate Christmas and the New Year with our family and brethren in Christ. It was sweet to reconnect with folks we hadn't seen in a few years and our kids were especially blessed to see all their cousins and friends who are strong in their faith!
Hannah is now 15 years old! She is growing into such an amazing young woman. She excels at everything she does and has a tremendous servants heart.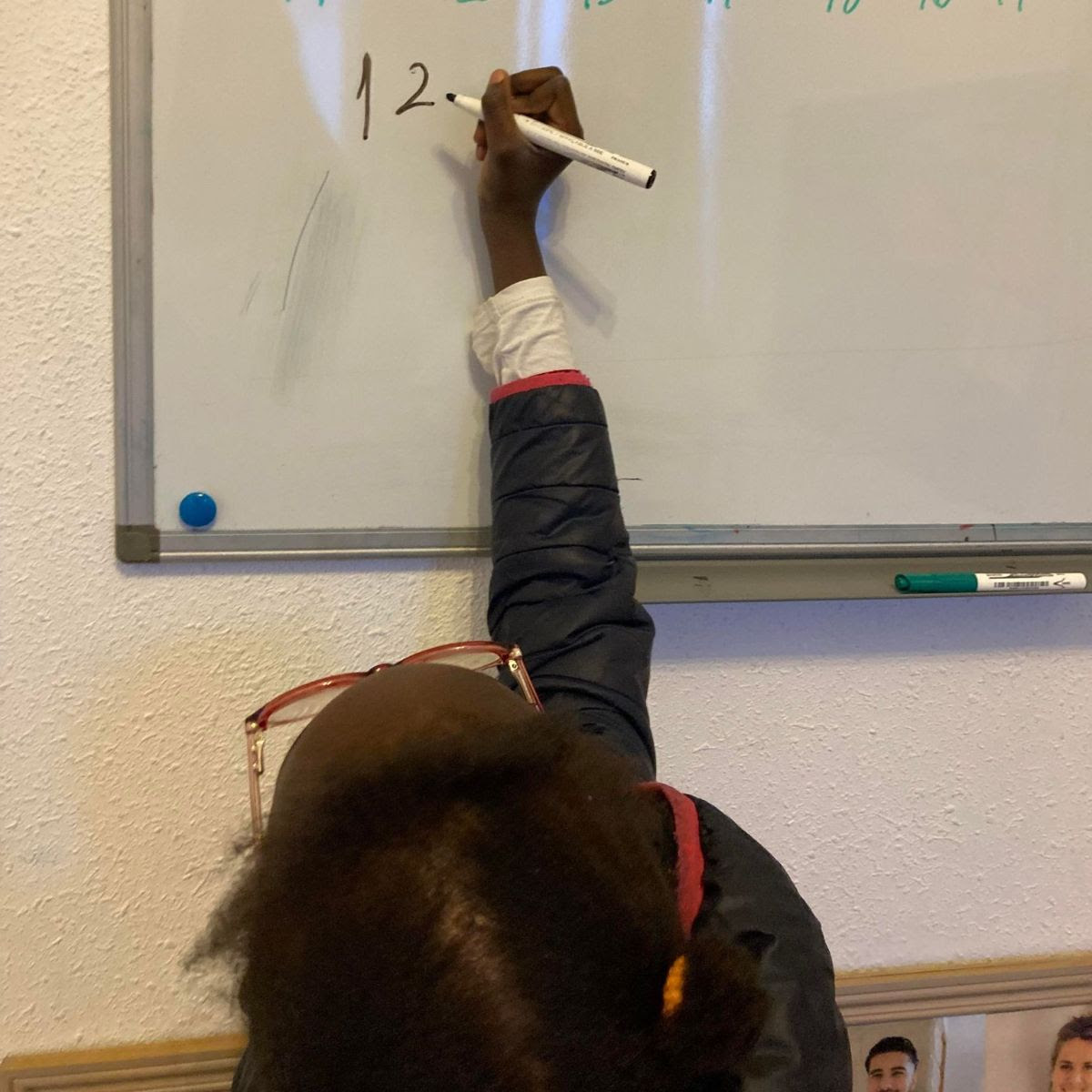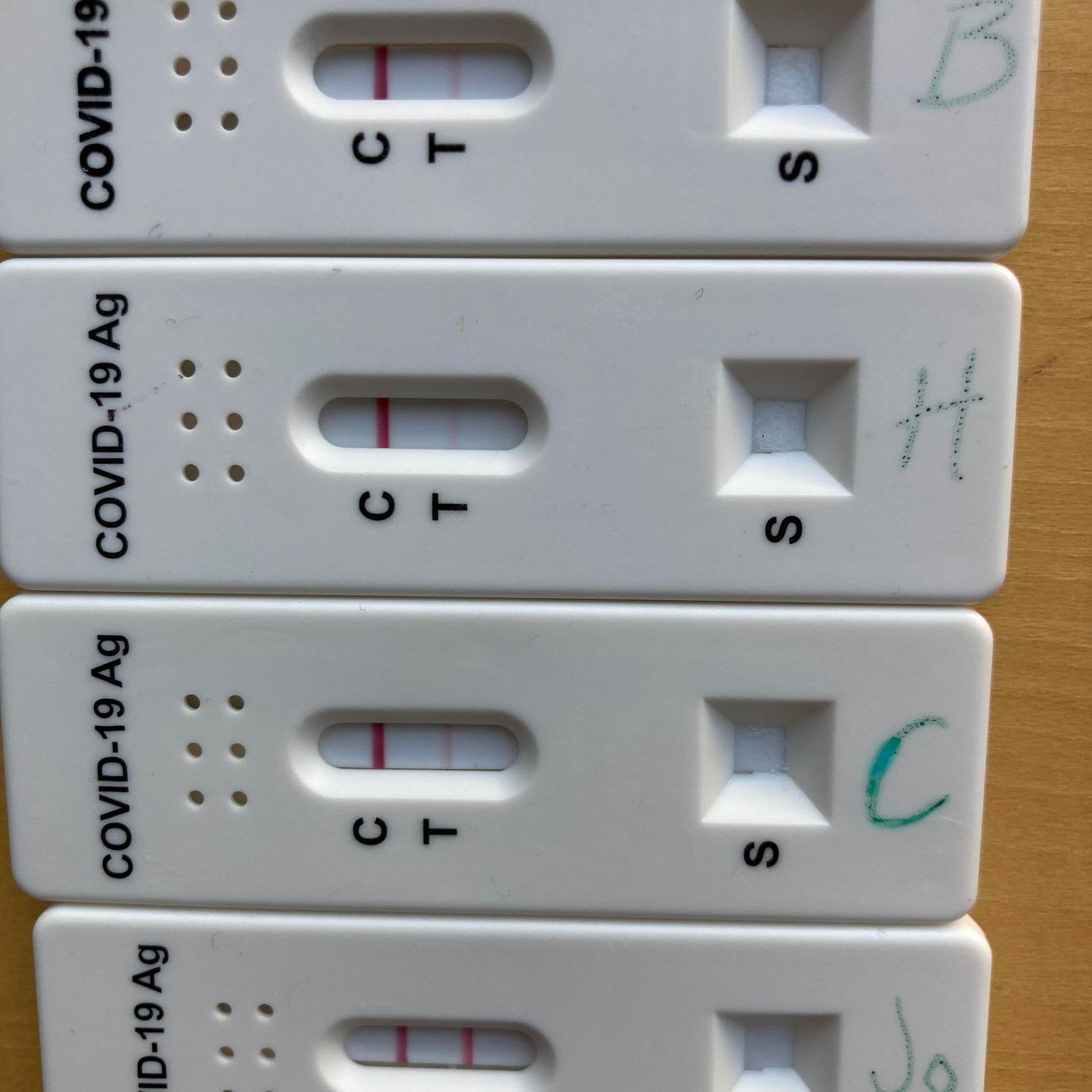 We all had a case of COVID in January right after getting back from Ghana. Fortunately it seems to have been the Omicron strain and we suffered only mild flu-like symptoms. There was a big wave of cases here in January but fortunately things have gotten much better and just in time for elections (ha ha) mask rules and other restrictions are being lifted. This will help us tremendously with our English classes and working with kids.
Jeremiah was able to finish up his BAFA, which is a certification that opens doors for him to work more with youth and kids, such as with the kids' school or with youth camps. Jonathan also celebrated his 12th birthday in February. He is an amazing young man, so caring and evangelistic. There is a family now that is coming regularly to the church assembly thanks to Jonathan's influence. Our ministry for the 10-12 year olds continues to be a blessing. We had 13 kids last time, 2 from Muslim homes. We are grateful to be able to reach out to the future. It is a good mix of kids both from the church and outside, including a couple of Muslim kids.
Many more aspects of the ministry continue. We continue to build relationships to open doors to share the love of Christ. The connection that I have had with the school gave me to the chance to accompany Jonathan's class and the other 4th and 5th Graders to their Discovery Week, which just further strengthened connections. I pray that some of these kids will end up coming for youth camp this summer! A great way to reach parents here is by showing Christ's love to their kids.

We continue to teach and I have again preached recently. Brittney also does an amazing job opening up doors for building relationships. Pray that people can continue to see the love of Christ through us and that we can continue to find ways to live out our faith through these relationships.Looking Forward:Brittney and Hannah will be making a trip to Romania and Greece at the end of March and first week of April. They will be serving Ukrainian and other refugees. The crisis in Ukraine is already being seen here in France, as a refugee family arrives here in the church family today. We have offered our guest room/office for others and may soon end up hosting those from the church in Ukraine. If you would like to help out, Brittney will be taking funds with her to Romania to support the churches there who are receiving large numbers of refugees. Please keep this situation in prayers and especially for us to be able to show the love of Christ in the face of the hate of men.Jeremiah will be taking a trip to Rwanda in April, to visit a mission work there. They have asked us to consider working with them teaching in a Christian school. While we see a tremendous need here in France and are incredibly blessed to be part of an amazing team, we feel like this appeal merits a survey trip. Please pray for us to have wisdom to see the Lord's leading.
Speaking of trips, it will soon be time for us get tickets for a brief visit to the US this summer. It will have been 3 years since Jeremiah or Carys set foot in the United States. We will only have about 30 days available, as we get done with youth camp the 28th of July and need to be back in France for the start of the school year by the end of August. This means we won't be able to see many of our friends and family, but will try and cram as much into the time as possible. I hope to reach out to a number of you to try and plan out the trip here soon. Also, it will be a hefty chunk of change to make the trip, so pray for that as well.Once again we want to thank you all for your continued prayers and financial support. You make an enormous difference and keep the light shining in this dark world. We always love to hear from you and hope to see some of you this summer. God bless you!
Hostetter Summer 2021 Update
2 countries, 4 weddings, 5 baptisms, 7 days of Christians on Missions' summer rally, 15 days of youth camp, 25 teen campers, and around 100 different people who've eaten over… the past 11 weeks have been quite busy! We are so grateful for the many different opportunities God provided us to serve and for the hearts that are turning to Him.
In June, Brittney had a chance to accompany the Christians on Missions group to Thessalonica in Greece to serve refugees and immigrants and work alongside a young missionary couple from the church here in Marseille who are in the process of moving for long term service there. They were able to help work on organizing relief supplies and donated clothing, meet with people and strengthen relationships. While there, they were able to witness the baptism of a refugee from Iraq who had been meeting with and studying the Bible with the mission there the past two years. 
"Buried with Christ in baptism, raised to walk in newness of life." How exciting to have a number of baptisms in our congregation these past two months! Marie and Thilali are two wonderful young women who are now new creations in Christ! God is at work!
Our kids continued to serve and grow. Hannah and her friend helped spearhead a program for kids to introduce them to God from the perspective of taking care of the environment that God created. We are excited to see her continue to develop this ministry and hope it can be a great means of outreach. Jonathan's basketball resumed this June and he had a chance to play in his first official games.
The first week of July we were blessed to be able to participate in the Christians on Missions summer session. The church here welcomed participants from 5 cities and 3 countries for a week of lessons, outreach activities, fellowship and singing. It was great to be able to finally sing together again in a choir and have guests!
CEM is a time when we are blessed to have many people over to our house to share in meals and fellowship. The teaching is also super encouraging and I was humbled to be able to share during this time. I very much appreciated a thought provoking round-table session on raising children as Christian parents with us able to pose questions to parents who have done it in the past and gain their wisdom. If you read our past reports, you know that having people in our home around the table is a big part of our ministry to encourage, fellowship, and deepen relationships. I didn't keep an exact count, but about 100 different people have eaten at our table these past 2 months, including a meal for father's day, a meal with the young men in the church, the staff of Christians on Misisons, friends from the gym, friends visiting from the United States, participants in the Christians on missions program… the table is the most important place in the house in France and our table(s) (when we had 44 people over at once we had people all over the house) has been blessed to be in service for the Lord.
Youth camp was great this year, despite some of the restrictions that we faced due to COVID. I got to be a counselor for the 15-17 year old boys, while Brittney helped out enormously by cleaning and disinfecting. I also had the chance to share meditations and a lesson. Carys and Hannah also enjoyed being campers (Jonathan is in the United States with his grandparents). There were around 55 kids in total, with 25 teens for 15 days of camp. We had Bible classes, devotions, outdoor activities and games, and much much more. The second Sunday that we were there, some of the older teens who had been studying the Bible here in Marseille for the past 6 months chose to be baptized. 2 of them came from non-Christian homes, and the third had his Muslim grandmother tell him before the camp that if he was baptized she'd never speak to him again. It was encouraging to see these young people make these decisions for themselves. Pray that they can continue to grow in their faith with the help of their church family.
 

The day youth camp ended, the marriages began. Three young couples in the church here are getting married within 10 days of each other. It is exciting to see these young families of faithful Christians starting and we pray that they may pass on the faith for the next generation. Whew, now we have a few days of rest before Brittney heads to the United States for a short visit and to get Jonathan, who went at the beginning of July to spend the summer with his grandparents. Hannah left after youth camp to spend the summer with another set of grandparents. Carys and I will go camping while everyone is gone, and then we gear up and get ready for the new school year and many ministries restart. Thanks again for your prayers and continued financial support. God bless you all and keep the Light shining wherever you are.
Love,
The Hostetters
Hostetter's Spring 2021 Update Greetings All! We hope this update finds you all well! It is hard to believe that it has been over a year since we first entered a national lockdown here in France. Since that time there have been varying degrees of confinement and lockdown, including a recent lockdown at the beginning of April. While such restrictions on interactions with people have been a challenge in ministry that is centered on interacting with people, God has helped us find some avenues for ministry in spite of the challenges.
We continue to do much teaching online. I have been teaching three classes of English, as well as some online lessons, while Brittney has had the chance to teach women's classes online.
The church here has done some great music ministry through virtual choirs, putting together an Easter concert on youtube. Hannah and I have been blessed to be able to help be a part of many of these songs. If you'd like to check out these songs, here is the link to the channel.
https://www.youtube.com/playlist?list=PLIiT4WlkmRc0txvZchLguksQ5nWqdCO1y.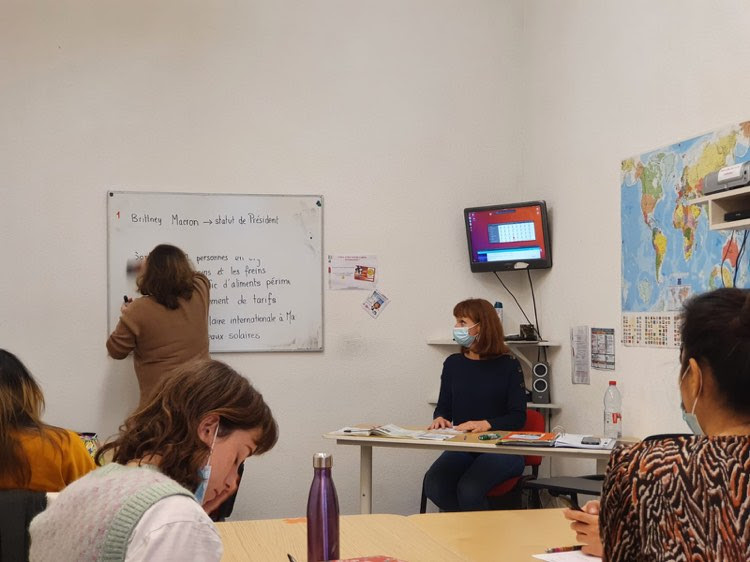 We have also had the chance to speak in person. Our continuing French classes are coming in helpful and we'd like to thank you all for helping us to be able to afford these continuing classes. It is definitely a challenge and sometimes we don't see progress as quickly as we like, but God is good! We look forward to the opportunities we know will open up as we improve further in our French!
January 6th we had the chance to celebrate 15 years of marriage, enjoying a hike not far from here. We were 19 and 20 when we got married, and we trully owe it all to God for all the ways we have been able to serve together.
We really love working with young people and look forward to helping with youth camps in France. I had the opportunity to do a certification training to be able to work as an "animateur" for youth programs and camps here. This opened up a door for me to be able to work with an after-school program at the kids school on Wednesdays. Pray that I can continue to have opportunities to reach out and build relationships.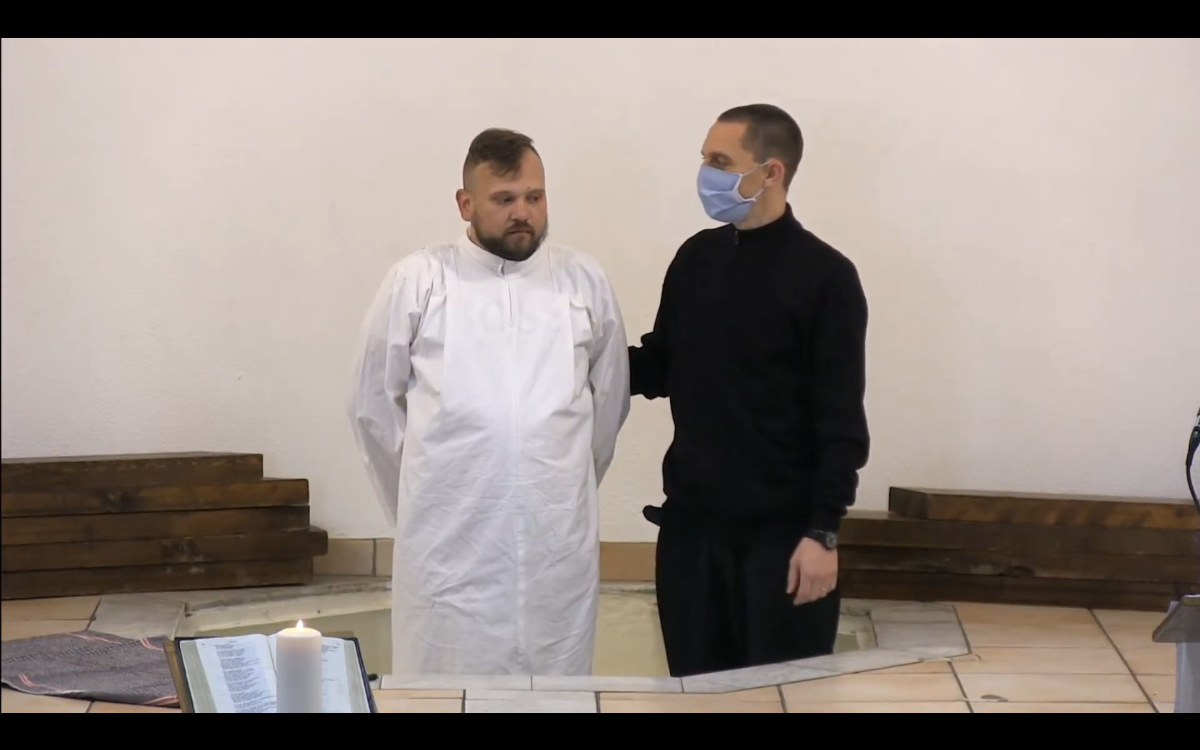 One super encouraging thing that happened this spring was that we had a new baptism! Praise God for Ilyes. He has overcome a lot in his walk with Christ. It is wonderful to see how God turns lives around and to him. Please keep him in prayers as he still has many challenges to face to stay faithful in his walk, but join with us in rejoicing with the angels!One of the biggest differences between cultures here and in Cameroon is that it takes much more effort to open doors and build relationships as people here are much more reserved. COVID has meant we have had less opportunities to have people in our home, but we are grateful for the opporunities that we HAVE had and ask you to join us in praying for restrictions to lessen so that we may show hospitality to more and build friendships and relationships for the gospel.

Thank you all once again for your continued prayers and financial support, we are deeply grateful. Here are few prayer requests:

An open summer. Pray especially that youth camp can be held without too many restrictions. It is a very important way to reach out to young people.

Continued progress in our French. Some days, like when I preach in French or Brittney can host friends and have conversations without needing to use English, we see the progress, but other times it seems to come so slowly. We appreciate your prayers and encouragements.

Our kids to finish the school year well.

Pray for the church here as it continues to find ways to serve and navigate both restrictions and opportunities for service!

Friend relationships to move towards faith relationships.

Thank you again all and God bless you guys!

Love,
The Hostetters
2020 Fall and Winter Update!Whew we made it! 2021 is finally here. 2020 was definitely filled with unusual challenges and obstacles, but we are grateful for all God continued to do and for His people's resilience and continued faith in the face of adversity. While many of the things we would usually do were hampered as we finished up 2020, we still were able to find ways to continue in ministry.
Youth Retreat version 2020
Ordinarily in October during the first break from school, the church here has a youth retreat for teens from all over France, with between 40 and 60 teens for a weekend of Bible study and fun together. 2020's version was obviously quite different. This year, with so many health restrictions, the retreat was quite different. We could only have teens from our local congregation and had to observe many health rules. Still, it was a joy to be able to help direct it along with Romain.
Stand and Be Counted The theme of the retreat was "Taking a Stand." Romain and I divided up teaching lessons, and we also had periods for group discussions. The smaller size led to more individual involvement from each teen.
Virtually Gathering Unable to gather from different cities and countries, we still enjoyed Zoom calls with the youth from Geneva. Join us in praying that we can do this in person this coming year as it is a great support for these youths' faith!
As the fall progressed, COVID-19 numbers started to rapidly escalate again. and we were faced with restrictions on the number of people that could meet together indoors for many of the ministries. We found other ways to try and serve, such as a neighborhood clean-up which allowed us to maintain social distance while serving our neighbors.
New CEMistesThis year there are two new "CEMistes" as those doing the Christians on Mission program are called. Cecile and Lydia boldly decided to do the program this year despite the challenges of 2020. Keep them in your prayers as it has been quite challenging and an unusual year for them. We were able to have them and Alexia over for breakfast, just before France was hit with a second period of confinement due to a second wave of COVID-19 on October 29th.
This is where I have spent so many hours the past 3 months, as my French classes, as well as the English classes moved online. I have enjoyed being able to teach kids and teens English through Zoom despite being in lockdown. We are also grateful that Brittney's language school was able to get special permission for them to meet in person in November. Making progress in French is challenging when you can hardly meet with people face to face, so we are grateful she could resume.
6 weeks of confinement saw the number of cases here drop. We passed Thanksgiving as a family, and were blessed to have some wonderful times for Christmas. There was a slight loosening of the rules right before Christmas and we were able to get together with the saints again and share, albeit with some limitations on number of people and times.
And so that brings us to 2021. We look forward to what God has in store for this year. We ask you to join us in praying for a number of things particularly: A friend of ours here who is going through severe trials. Pray this brings them closer to God and that we can be there to encourage and comfort. Language learning is one of our major goals for this year of 2021. The more we progress, the more we are able to serve. Sometimes Brittney and I feel old and slow to acquire what the kids have learned so quickly but we know we can do all things with Christ's help. Our kids' continued growth and that their faith may shine and remain strong. This world is faced up against faith with evil intent, but God is our strength. More doors of ministry, especially that there can be a progressive opening up of restrictions for face-to-face ministry. Thank you all for your continued prayers and financial support. We pray that 2021 may be a blessed year for you all. We would LOVE to hear from you and to know how we may be praying for you this year and some of your dreams for ministry and outreach as well. God bless!

Love,
The Hostetters
Thanksgiving 2020 and a Review
So Much To Be Thankful For! Thanksgiving isn't a holiday here in France, and since Brittney had classes all of Thursday, as did the kids, we are celebrating Thanksgiving this weekend instead. We wanted to take a moment and look back through some old photos and share with you our appreciation for you all. Brittney and I are sharing our 14th Thanksgiving together and we have been truly blessed the past 14 to be able to serve in so many ways and means. We have had an amazing journey of service in the Lord, and you all have been vital in making this possible. So thank you all!.
May 2006, we were blessed to visit India as a couple for the first time. We were able to share in the wonderful work that the Thomas family are doing there. It is here that we found out that we were pregnant with Hannah. I (Jeremiah) just about fainted, but such joy she has been!
Hannah arrived in 2007 and brought such joy in our home. We were blessed to minister with the Christian school and mission in Ghana. Brittney continued to teach English as I coached, taught, and attended University.
Summer, 2008. Youth camp in Ghana. We were blessed to have such great coworkers in Ghana such as the Osebrehs (Jessica and Attah and now, their 6 kids) and (Alyssa and George, without kids in this picture but now with 4!). It is such a blessing to work in a team.
Summer, 2009. 2009 was a wonderful year. We continued to minister in Ghana, but also turned our thoughts towards reaching out from Ghana. I made my first trip to Cameroon in November, 2009. We have been so blessed over the years to be able to visit with many of you in person during visits to the U.S. and share about the things God has done through your partnership all over the world!
August , 2010. Our first trip to Cameroon as a family. We fell in love with this beautiful country and wonderful people. We decided to begin planning reaching out into this field even as we continued to minister in Ghana. Our family grew this year, with the arrival of our amazing, sweet, son Jonathan in February of 2010.
August 2011. After 5 years of ministry together in Ghana, we said a tearful goodbye to the country I had grown up in. It was hard to say goodbye, but we will forever be grateful to God for the innumerable blessings we had there.
April, 2012. Our transition to Cameroon was full of challenges, but we were blessed to find open doors and wonderful opportunities to serve. Through travel strikes in Nigeria, Visa problems, a car crash, sicknesses and other trials, God was ever faithful and saw us through. Thanks be to God for His guidance.
November, 2013. Carys arrived in August in spite of difficulties with Brittney's pregnancy. When we feared we might lose her and needed to rush a flight to the United States for medical care, we didn't have any sort of travel insurance, but our beloved brethren in the United States responded overwhelmingly and once again met our needs. This is one of hundreds of times you all have been a blessing to us. I am overwhelmed just thinking of some of these times.
September, 2014. Our school started in our converted garage. This was an enormous blessing to be able to serve in this way. Our gym ministry, our work with local churches, our benevolent actions… all made possible with your partnership. Words can't express our gratitude. You made such an impact in these young lives.
Fall, 2015. Sister Kate, how we miss her! Another year with too many blessings to count, as I think of the baptisms we had, our wonderful coworkers Brian and Jael, visits from our family as Brittney's parents and my parents braved challenges to visit us again and again… my heart overflows with thanks.
February, 2016. We are grateful for all the opportunities we had to teach and preach and share the beautiful Word of God. What an honor to be entrusted with this wonderful Word. So grateful for our amazing friends, Brian and Jael, who along with George, Alima, and many others, partnered with us serving in Cameroon.
March, 2017. Our last full year in Cameroon. Things started to change fairly rapidly this year, as the Harris family said goodbye to Cameroon, our school grew, and the civil war in Cameroon started from strikes and protests into a full-blown conflict. God kept us safe even as gunfire erupted in our city. Kids continued to learn to read, Scripture continued to be taught, and you all continued in your support and prayers.
2018 was arguably the hardest year of my life. We tearfully said goodbye to Cameroon amid the mounting danger and stepped out into the unknown. Never have we cried as many tears, and to this day we have moments when we are moved to tears by our memories, but this is because of all the good that God did in our time there. You were patient with us in our uncertainty and supported us even as we grieved and tried to regather ourselves. Thank you so very much for this.
September, 2019. After a trip to Cameroon in January made it clear that we wouldn't be able to get back to the ministry there, we started to look for God's guidance for where He could use us. A wonderful door opened for us to come here to France. Challenging, it was still an amazing year. Such a blessing to be part of such things as Christians on Missions. You helped us to afford the considerable expense of moving to Europe, and your prayers and encouragement were so vital.
November, 2020. This has been quite a year for all of us! COVID-19 has turned the world upside down and presented unforeseen challenges. We've never had a Thanksgiving without others being invited. Once again though, God is always ALWAYS faithful, and we cannot be anything but grateful . As we observe our day of Thanksgiving today, please know how much we appreciate you all!
One picture for each year was pretty much an impossible task, to try and capture in a single photo our sense of gratitude for a year of service, but we hope this gives you an idea of how good our God is and how blessed we feel we are. Thank you. God bless you all and may we always be filled with gratitude in His presence.

With love and thanksgiving,
The Hostetters

Summer Recap 2020
Greetings all! We hope this letter finds you well and strong in your faith. 2020 has surely had its fair share of trials, but God is good and the trials of this life can be a great aid in pushing us to grow in our faith. We want to take a moment and share with you all about our summer, as we now have started up the new school year and ministries are getting underway again after the summer break!
We started Christians on Missions (Chretien en mission) in June of 2019 as a way to discover missions in the French-speaking world. It was a fantastic year of learning and being challenged, as we have shared with you in past reports. Ordinarily in June there is a big CEM summer session when people from many different countries come together in Marseille for an intensive week of missions and for the graduation program. This year things were quite different as the COVID-19 crisis severely restricted not only international travel but also large gatherings of people. We were forced to make many adjustments to the week, such as having a virtual instead of live concert (here's a link to one song we did "Tel Que Je Suis"). We moved the closing program outdoors to help with distancing rules as well. Still we are incredibly grateful to have been part of this amazing year!
We pray that next year, the CEM summer session will be able happen with less constraints and that possibly some of you might come and participate in a week of lessons, service projects, shared hospitality, singing and prayers. We also highly recommend this program for young people who may be interested in missions in the French-speaking world! Learn more about it at this link .
July: The Hosting Hostetters, Paperwork in Paris, and Camp Lite.
We moved from our 700 square foot apartment into a 1100 square foot home in June. WE are very grateful for the extra space for hosting and sharing hospitality with many already. By my count we have had around 70 different people over since moving! This has  put some strain on our finances, but is such a big part of ministry and outreach. Thank you to those who help make this possible with their generous support!
We have had groups from two to over twenty since June, hosting birthday parties for people in the church, having families we hope to win to Christ over for dinner, and welcoming the staff of Christians on Missions to our home for a thank you breakfast. We strive for our home to always be open and a place of fellowship to draw people to and highlight the love of Christ. We look forward to hosting teen fellowships, English language discussion groups, and many more in our new home in the months and years to come! We'd love to host you also when travel restrictions are lifted. We have a guest futon now!
Most years July is a whirlwind of activity here as just after CEM summer session there is a week of preparations then a huge camp in the mountains with over 100 kids from all over France and Switzerland. This year, due to COVID-19, the kids camp had to be cancelled. Still, we were allowed to welcome some families to the retreat center for a few days of spiritual refreshment. Brittney and I got to help in the kitchen, and I had the opportunity to teach a series of lessons from 2 Timothy as well as celebrate turning 35!
Before heading up for camp, we made a quick trip to Paris to work on renewing Jonathan's passport as the consulate in Marseille was closed. We had a few hours between our appointment at the embassy and our train to camp, and enjoyed strolling around Paris with him. We are in the process of renewing our resident permits, and appreciate your prayers that everything can go smoothly.
August: Family Time and Language Learning
August in France is the time of "Conges" as French workers are required to be given a month of payed time off each year. The country somewhat shuts down as many businesses shutter and people flock to the beaches and the mountains. Half of the church is away on trips and the pace slows down immensely. This is a strange experience for us and takes some getting used to as we are used to staying busy pretty much year-round, but we did enjoy having some extra time for family activities like going kayaking together!
Brittney really is motivated to learn French as she is such an outgoing communicator. This August we found some intensive courses for her downtown to boost her learning. They were excellent but costly. Thankfully, some of our brethren in the US helped with the costs. She is so very grateful for your assistance as we can see a definite impact from just 3 weeks of courses.

We look forward to more classes for both Brittney and I starting towards the end of September, as the more our grasp of French improves, the more doors for service and ministry here open up.
This month, the kids are back to school, and doing some great ministry with that, I have resumed my Master's classes, we will be starting up our French schools, English ministry will be resuming, and we are excited about more possible ministry openings which we hope to share about in our next report. Please continue to keep us in prayers as there are always hurdles to overcome: financial challenges, language learning difficulties, moments of discouragement, and now a rising surge in COVID-19, particularly here in Marseille. A number in the church have been affected and restrictions have been returning with the rising cases, which makes ministry complicated. Your prayers make a difference and are greatly appreciated.
We'd love to hear from you as always, and thank God daily for your participation in this ministry, through your prayers, encouragement, and financial support. Please reach out any time if you have any questions. God bless and keep you and make His face shine upon you.

Love,
The Hostetters
Here's our latest report! Hope you are encouraged!

Hey guys! We are about to finish week 7!!!! of quarantine. One more week of full quarantine to go, but in the meantime, want to update you all! 
Greetings to all! Wow! It's been 7 weeks of confinement now for us here in France. One more week to go till things slowly start to open back up, though we won't be able to have full church services until June!?! We have been having services online, but boy do we miss physically assembling with the saints. It seems like forever ago, but it was on March 1st that I preached my first sermon in French here in Marseille! Still, we are grateful for the means that we have to communicate, and hope that this email can also encourage you in these challenging times!  We miss our ministry at the retirement center. They have been hit by COVID-19. Please keep them in prayers. 
We had a very encouraging trip to Germany in February, this time for the Advanced Bible Study Series. The lessons were top notch and the fellowship very encouraging. 
Right before the confinement lockdown hit us, we were blessed to have a visit from Brittney's Aunt Becky! So good to have family visit us! 
It is incredible how much progress the kids have made in their French. Hannah is entirely fluent at this point, and Carys and Jonathan are able to communicate in French as well. 
February and March saw the Chretiens en Mission group make several trips that were incredible. I was able to have the opportunity to go back to Africa to visit the Muslim nation of xxxxxx. Due to the large North African community here, we had a flight that was less than $100! 
Into xxxxxx
Xxxxxxx is a Muslim nation. For this reason, you must be very careful to not mention this trip on any form of social media or public website. We met with "long term Christian workers" who could get kicked out of the country based on a post on Facebook. We met with Christians who meet secretly in their homes, knowing they might end up in prison for their faith. We hoped to encourage yet were instead encouraged by their courage. 
I did have the opportunity to preach in xxxxxx, but it was at a gathering for foreigners only. There were police outside for two reasons: first to protect the Christians from Islamic extremists, and secondly to prevent Muslims from coming in and hearing the preaching. The topic I was assigned was Romans 13. It was challenging to imagine long term ministry in such a restrictive country.  This was an incredible trip. Some of the most encouraging people we met I did not take photos of for their safety's sake, but I ask you to pray for this Muslim country and for the few there who are seeking to know Christ and to share this that they may be protected and guided in their search for the truth and in their life with Christ. Pray that from here in Marseille, God's word can go forth into this and other Muslim majority countries. Already this is happening, as a former CEM student is a long-term Christian worker in xxxxxx even now. 
We had a great team on this trip, but one of the most incredible things was having Khaled and Djedjiga with us on the trip. They are Muslim-background Christians from here in Marseille who are from North Africa originally. Their understanding of the culture, religious background, and multiple languages (Arabic and Berber or Kabyle) opened so many doors and made instant connections. It drove home how reaching people in Marseille can impact the broader Muslim world. They would also prove invaluable on the next trip, which a week later was to Greece. Khaled actually prevented a robbery of the group because he could understand a group of Algerians making plans and appealed to them as his countrymen! 
Paul wrote his letter to the church in Thessaloniki almost 2000 years ago, and last month Brittney and the other CEM students, along with Jackson, Rania, Greg, Katie, Esther, Khaled and Djediga got to visit this city on their trip to Greece. This, along with our trip to Germany and my trip to xxxxxx, was our 3rd international trip in just one month. It was a very encouraging and eye-opening trip. 
Greece has been the European landing point for over 1 million refugees, mostly fleeing the violence in Syria which has gone on now for over 9 years. There are presently tens of thousands of refugees waiting on their status in Greece, with over half of them being women and children. One of the primary focuses of the trip to Greece was to help those who are helping these people, reaching them with the love of Christ. It is a significant opportunity for the Gospel, as many have been disillusioned with Islam and seeking something better. Brittney and the group were able to minister to many, though we must also be discreet in sharing photos. Some of the refugee camps are breeding grounds for Islamic extremism, and becoming a Christian can put a refugee living in the camps in considerable danger. 
On these trips, there were no baptisms or quick conversions. Reaching people with Muslim backgrounds, like reaching the secularized agnostic French takes years of consistency and devotion. These trips drove home the importance of patience and perseverance, if lives are going to be truly changed, if there are going to be more Khaled and Djedjigas. In February, Brittney made a cake to help share in celebrating Katie and Greg's 30 years in Marseille, and it was very uplifting to see some of the fruit of their patient persistence. We pray God can use us similarly.  Thank you all for reading this far, for your prayers and continued support. We pray for you and for the great turmoil in the world at this time. May God continue to use you to spread the good virus of faith, to save people's eternal souls! Love, the Hostetters
A WONDERFUL WINTER!
Hostetter's December-January Update!
Greetings all! We hope you all are doing well, especially considering the global pandemic that has paralyzed the world! We are stuck inside for the next two weeks as France has been quarantined, and that has changed how we will minister, do our classes and live our life of love here. We are learning to do things online, and to reach people from our homes. On the upside, we now have time to catch up with some stuff we've wanted to do but haven't had time to stop and focus on… such as sharing updates with you all! Our December and January were great! Here's a few highlights, from CEM exams, to Christmas programs, a trip to Ghana, meals together, baptism and more! Whew! Don't forget even in these tough times, God is truly good!
The Hospitable Hostetters
One thing that we have really found to be a great way to build relationships here in France is to eat together. France has a strong culture of spending time together at the table. Look at this table:


Missions in France is a long-term effort… to build relationships with people, to show our true love and concern for people over time, and through this, we have a footing on which to share faith with others. We have really been convicted about the importance of hospitality and sharing meals together, for many powerful conversations happen around the table. 1 Peter 4:7-11 demonstrates how it is one of the powerful methods of serving one another.
The Christmas program of the church was a huge evangelistic outreach! There were close to 200 people present for the nativity play and the concert. Our kids were blessed to be able to be part of this program.
Hannah was a prophet and wise "man", Jonathan was a shepherd and Carys an angel. I had the opportunity to be part of the choir. The news of Jesus' incarnation was powerfully shared with many outside of the church!
One tremendous blessing we had in December was the opportunity to visit Ghana for Christmas! We are so grateful to a friend who helped pay for tickets so we could be there at the same time as all of Jeremiah's sisters. Our kids really were blessed to spend time with their fellow missionary cousins.
I learned to preach and share the gospel in Ghana. It was an honor to be able to preach and teach several times while there. The church in Kumasi has done much to send people out, even when it has come at a cost to their own growth.
Probably the greatest moment of January was to see Dylan and Marvin give their lives to Christ in the waters of baptism. Dylan's muslim father was there to witness his baptism. He comes from a very tough neighborhood, but has chosen to make his residence in heaven. Marvin's grandmother died the week before his baptism, but this meant that many of his family had come to town for the funeral and ended up coming to his baptism. He took the opportunity to proclaim his faith and hope to his family. It was incredibly encouraging and powerful. We are honored to be their family in Christ.
It's hard to summarize two months packed with ministry in a few paragraphs, but we are blessed and grateful that God has put us here and provided us with many different opportunities to minister. Being stuck at home has been already a challenge, as we miss our English class, our visits to the nursing home, our meals together, and our work with the church, but we are grateful to live in this age of modern technology when we can do video classes, and stay in touch with all of you. We will continue to pray for you all during these tough times in the coming weeks and months, and hope that the knowledge that God's kingdom continues to spread here in France and that the message of hope and eternal life continues to be shared. Thank you for your continued support and prayers. You help make this possible! Next week, maybe when you all are stuck home like us, ha ha, we hope to also send an update on a number of missionary trips we got to take the last 6 weeks. Until then, Au Revoir, et Que Dieu Vous Bénissez.